Graphics Designing helps in your business like you have a house without interior – exterior decoration. Everything is messed up. No one likes it. (no customer attracts towords)
The same things will happen with your loving business if you haven't decorated it.

A Business LOGO is unique Symbol, which shows Your Loving Business's Psychology to your customers, consumers and after all to whole Market. It has a STORY about you both.
Do you know what? Click on Direct WhatsApp link.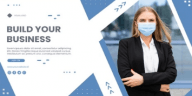 Website Designing
A website take your business online. Expand to maximum customer base in less time compare to offline shop/Business.
Web Banner
Eye catchy web banner attract more customers. Enhance user experience that makes connection with businesses.
Poster
A good looking plus good content attract customers attention. Attraction enhance interest in your product and services.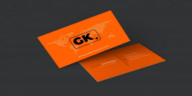 V-Card Designing
We create Simple, Luxury and Creative business cards. You can share your Business B2B and B2C easily.
Bebrandmedia helps in building business Identity. We create A-Z identity, starting from Unique Business LOGO then Website, Social media presence, poster, flyer, post, brochure, color palette, letterhead, etc.
Make positionings thru Digital Marketing and creative graphics designing.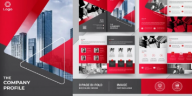 Broucher Designing
We creates high quality design with attractiveness and informativeness, that has high conversions.
Catalog
Design all about product and service, describe a good note with creativity.
Social Media Ad Post
It is well known social media is not social, it is now commercial. Quality Ad post always boost-up business.
Flyer Designing
We create attractive and creative flyer that draw attention to an event, service, product with a simple message that can be conveyed quickly.
Product Photoshoot
Create a Quality product photoshoot that can be used anywhere online or offline. It is a one-time investment.
You have loosened one more day without boosting your Business.
So, what are you waiting for? [graphics designing]