No.1 Coaching Management Software CRM
Filling the Coaching Institute Requirements
Get 15 Days Trial Free | Booking Valid Upto 31 March
Our Coaching Management Software CRM  has following features..
Z

Fee Reminder

Z

Integrated Whatsapp

Z

Inquiry Follow up

Z

Digital I-Card

Z

Billing System

Z

Digital Certificate

Z

Profit Loss Monitor

Z

Finance Management

Z

Student Profile

Z

Course Portfolio

Z

Analytics

Z

More...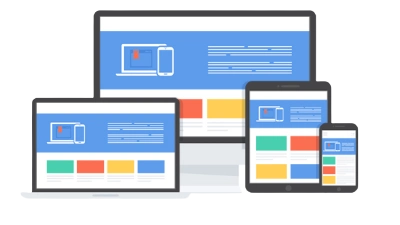 Coded Website For Coaching


Branding



Logo



Course management



Inquiry Form



Each course have own page



Registration Form



Admin Login Panel



Management



Maintenance



Safety (malware)



Security (Cyber threats)
Coaching Management Software – CRM
and Coded Website Bundle
Monthly Plans
Launching Offers – 50% off
Offer Valid For First 300 Customers Only
Bronze
60 Students
₹600/M

 

(

1200/M

)
₹10/Student
silver
100 Students
₹900/M (

1800/M

)
₹9/Student
Gold
200 Students
₹1500/M (

30

00/M

)
₹7.5/Student
Platinum
200 – 500 Students
₹1800/M

 

(

36

00/M

)
₹3.5/Student
— 

About Company And The Product

Minilytic is a digital transformation product company, means 'Analytics for mini businesses' that provides cutting edge engineering solutions, helping coaching classes, tuitions, training institutes clients to digitalise their business to run it efficiently and make them profitable. We are obsessed with making Coaching owner's life easier and save the time and efforts to focus on main growth of business. We are working day and night to bring new features & integrations in the software. The team behind it has worked on enterprise level softwares in big companies all over the world. Now they want to make coaching processes easy with this software. With each passing week, new features are rolling out like message, whatsapp, calling, exams, biometric, digital classroom and other integrations etc.

The softwares from Minilytic are specially made to keep Analytics in focus. In today's world, analytics is playing a vital role. While the big players in market have the access to it, the small businesses lack the luxury of analytics and machine learning. With this software, the coaching institutes get access to this luxury of analytics and machine learning. Using machine learning, we perform some calculations which help predicting the monthly sales and target for the institutes.

Another important problem in the market was the website. Website is important to show your presence in your area. It can be a tool for branding and a way to share details and content to someone who enquired for courses and subjects. Minilytic help those coaching institutes to start their digital journey with a very economic and reasonable price. Now the coachings have multi-pages website where there are separate pages for each of their course/subject. So it becomes easy for enquiries to know the content they are looking for.

For today's coachings, software is the ultimate value driver. That's why we set out to become the software pioneers of a truly connected world. It is our mission to empower you to become a truly connected coaching. Using our industry-leading suite of products across enquiry management, student & fees management, we create a fluid flow of data from prospects to students.

— Around 5 millions of coaching, training, tuition classes are running in India only and the this number is are increasing day by day. Among them more than 87% of coachings are dealing with management system unprofessionally and paying for a lazy and high salary clerk.

If you want to take your coaching business on next level, buy our coaching management software at 50% of launching offer with additional offer.