how to rank on google in 2023 – a Guide 
How to rank on google in 2023? Website Optimization Guide.
Whenever you  search any query on search engines like google, yahoo, they give you millions of appropriate results within milliseconds. Have you ever thought how is it possible to give millions of results? How is the search engine so fast? What mechanism runs behind it?
I know you are curious to know How Search Engine Works?
Basically search engines follow its algorithm (a system programs or rules that follow to solve a problem or give you the best result). We are not going for deep technology (will be discussed in another blog) runs behind search engines. We are Business people and have means to grow business with the help of search engines and their ranking factors.
Let's start…
Do you run a business and have an online presence  but the thing that irritates you is that your competitors are far better than you, they rank among the top of search engine result first page (SERP).
Search engines are very important in everyday life, we are highly dependent on it. From news, games, projects, social media, youtube, posts, quotes, anything we need, search engines help us. Daily our mind process lots of queries. To satisfy them we use search engines or we just Google it.
Google or other search engine's prime goal is to give users the best experience by giving the best result and organizing them properly. Search engines also making user experience better by understanding user behavior (cookies factor)
Any website that comes in rank on SERP. Generally users go on that web page and fulfill their query or buy products from the website. Top ranked websites fetch more sales, because of their digital strategy, so they are successful.
How to rank in SERP
To be ranked in the search engine result page you have to do strong SEO for each of the content published on websites.
To be ranked on SERP these factor must be done properly –
Create website
Optimize website structure
Content upload
Social Media profiles
Youtube Channel
Maps integration
Tools Integration
Blogging
SEO

On page seo
Technical seo
Off page seo – Backlinking
Local seo

Publish
Create website
Create a proper website (html, php, jumla, WordPress). Means it must be best in user interface and user experience. (Study your competitor websites and fine some loopholes and work on it)
Article: BENEFITS OF HAVING AN ONLINE BUSINESS IN 2023
Website structure
Create a mind map. Arrange pages one by one. (Home, Services, Portfolios, About us, Contact us), menu and mega menu. Web structure must be in proper sections, modules must not overlap each other until it is not much required. Test website in common devices like pc, laptop, tablet and smartphones.
Content upload
Upload the required content like images, audio, video, pdf, ppt, etc. Content must not be heavy in size, otherwise it will take more time in rendering and downloading websites. That will increase the chance of a visitor to move away (You will not want it all). Compress the content as much as, it could be without losing the quality.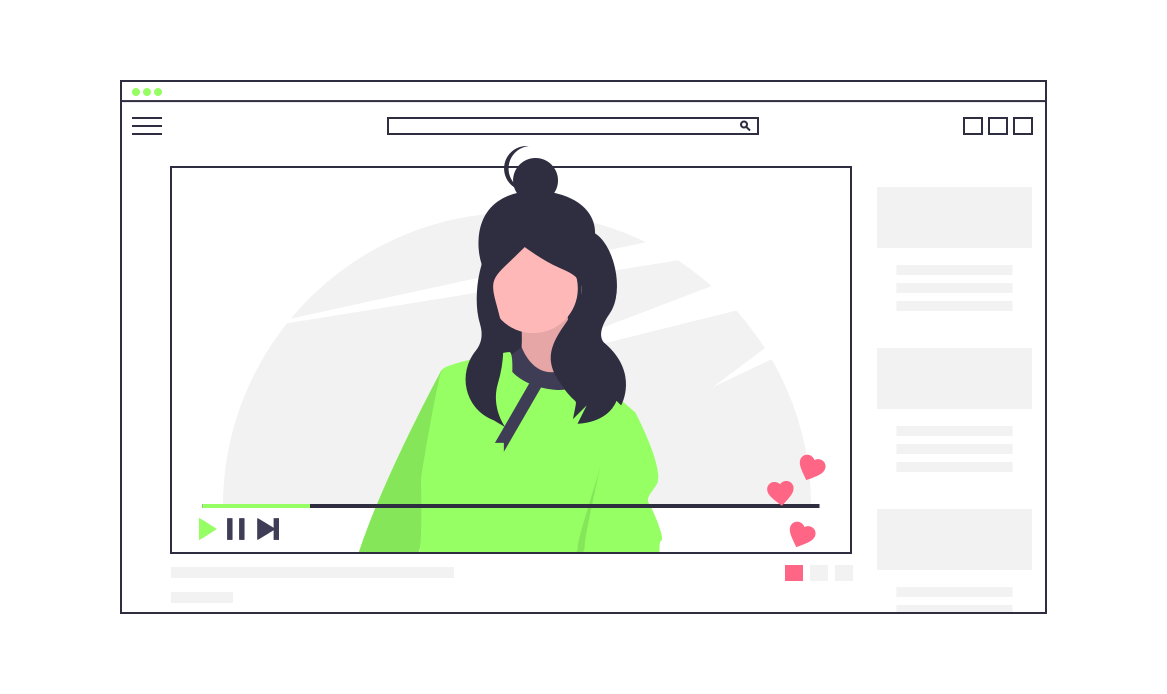 Social Media profiles
Create Profiles on all famous social media platforms like – Facebook, Instagram, Twitter, LinkedIn etc. (they give a business authority via backlinks and enhance the chance of ranking). Now Optimize all profiles properly according to platform guidelines. Post on them regularly and share too.
Youtube Channel
Create a Youtube channel to nurture audiences via regular and quality videos. The quality and nurtured audience will redirect to the website. Also properly optimized youtube profile give a high authority backlink.
Map integration
If your business has an office, store or location, register it on mapping directories (google map)and integrate it in the business website with a direction button. Direction or searching via search engines enhance authority ranking.
Tools integration
Every website must be linked with some better tools –
Google search console
Google analytics
Bing webmaster
Uiux tracker
Chat bot
Security
CDN
Sharing buttons
Email optin
Blogging
Blogging is a must do segment for a ranked website. It fetches some extra traffic on the web. Regular blogging nurtures visitors to become a potential customer. Blogging must be done via keyword research (initially). Newsletter helps in retargeting and upselling or cross selling.
Generally, business websites use blogging to fetch organic traffic, this is a gradual process and it persists for a long time.
Search Engine Optimization (SEO)
Search Engine Optimization (SEO)
We are going to discussed here 4 type of seo –
On page SEO
After creating a page and uploading proper content, we need to optimize the page according to the search engine algorithm, so search engines can understand the content and index it in an easy way. On page checklist –
Titles (in pixel) and title tags (h1, h2,.. h6)
Alt tags
Compelling title
Description
Small paragraph
Use bullets
Use synonyms
Positive and negative emotion words
Number in title
Keyword research Main keyword, supporting keywords 
Question keyword
403 page
Technical SEO
This part is crucial and it is highly technical. Search engine programming language (i.e. algorithm) read, understand, and index the page via following heads. Do them properly.
Check proper indexing
Robot.txt
Sitemap.xml
Schema markup
Canonical tag
301 redirection
Crawl error
Mobile first index
LCP
Duplicate content
Https
Broken link
Structure data
How  search engine view page
Article: Offline Business Vs. Online Business
Off Page SEO
This is the final thing you have to do. It is not so technical but it is a boring and lengthy process.
Competitor analysis
Find link building opportunities
Backlink Building
Allow others for tagging
Share of social media
Email others
Ask people to come and check content, read and feedback.
Improve the content accordingly.
Change keywords time to time by trend analysis
Local SEO
This is for that business that has an office, store, shop, or any location. And want to rush to the specific location. Let's start
Create a Listing on map
Do proper listing optimization
Competitor listing analysis
Make much citation – backlink on other directories and maps.
Publish the page or website –
Recheck all the activities done on page for rank on google or other search engines. If you have confidence then publish and wait for the crawler to index and the algorithm works. 
For SEO service Contact us – BeBrand Media